PRINCIPLE TWO: "Nonviolence Seeks to Defeat Injustice, Not People"
"Black Faces, White Spaces" Dialogue Panel
1-2:30 p.m. via Zoom
Hosted by Sustainable Campus and Campus Recreation
FSU Sustainable Campus will host a dialogue about the book "Black Faces, White Spaces." This dialogue is geared toward reimagining and transforming the relationship that people with Black identities have with outdoor environments created for people with White identities.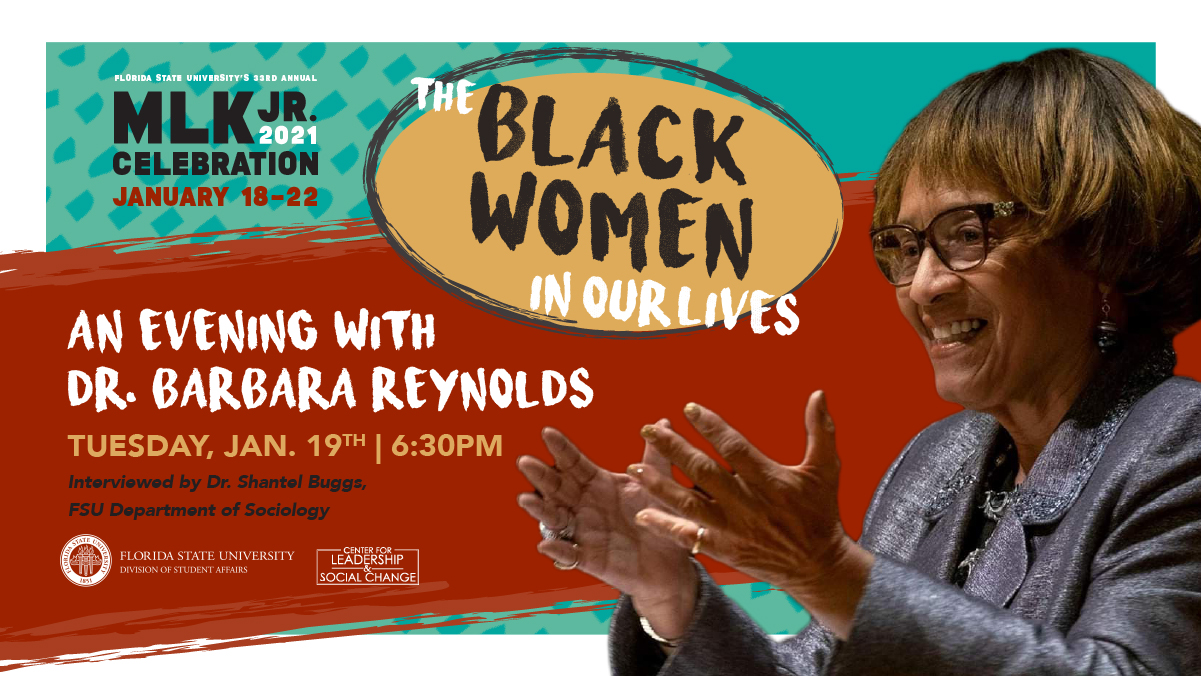 Dr. Martin Luther King Jr. Celebration: An Evening with Dr. Barbara Reynolds
6:30 p.m. via Zoom
Hosted by Black Alumni Association, Center for Leadership & Social Change, Division of Student Affairs, and Human Resources Office of Equity, Diversity, and Inclusion
Annie Grier, FSU's Senior Coordinator for Diversity & Inclusion, will host our annual celebration, which will include the presentation of MLK Book Stipend awards and faculty and staff Distinguished Service Awards, performances by the College of Music, and a conversation with Dr. Barbara Reynolds facilitated by Dr. Shantel Buggs of the Department of Sociology.  Dr. Reynolds is an ordained minister, journalist and author of several books, including "My Life, My Love, My Legacy," Coretta Scott King's memoir as told to Dr. Reynolds.
Watch a recording of the event below!
title-inside title-centered
2